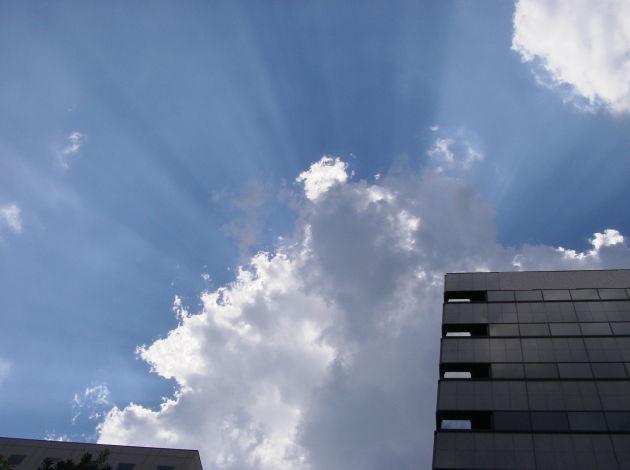 In this 2003, in Japan, the rainy season was very long, and the summer was an unusually cool one. But in September, the weather of hot midsummer came in turn.

One day in such mid-September, when I was walking along a street, I felt some big whiff in the sky.

I found that some clouds were overlapping up and down with gradation in the blue sky.

The sun sitting on the clouds was emitting his overflowing energy at ease in a radial pattern to all directions of the sky. It was a splendid spectacle.

I was overwhelmed by the presence of the sun which was laughing heartily with his big face beyond clouds. So, I, looking up the sky on the paved road, seemed to be completely small.